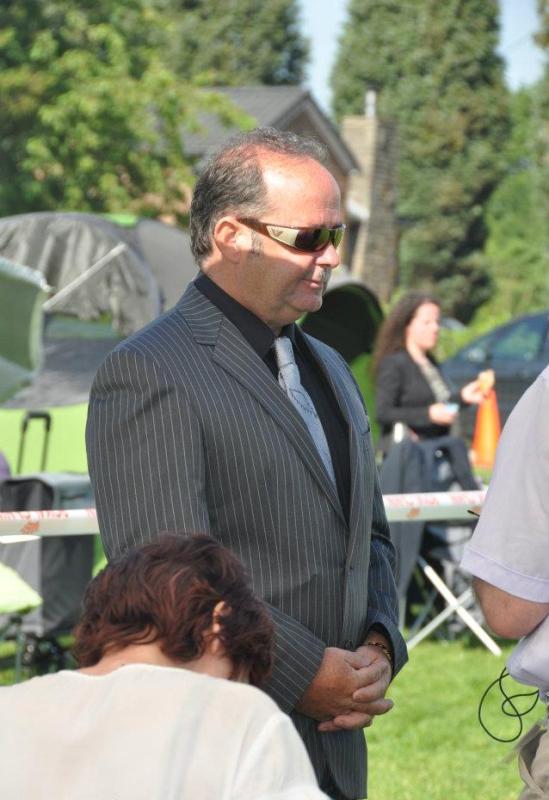 I acquired my first Rhodesian ridgeback in the early 1980's and along with my wife Janice, established the Walamadengie Rhodesian Ridgeback kennels.
I have bred and exhibited many champions both here in the UK and Europe, one of these being the UK's first triple titled champion (Walamadengie Conquisidor) and who's son (Walamadengie Awesome) then went on to become the UK's first International Multi Champion.
I judged my first championship show at Three Counties back in June of 2008, albeit without Challenge certificates and had a lovely quality entry of Rhodesian ridgeback. My best of breed winner in that occasion was short listed in the hound group.
I first awarded Challenge Certificates in January of 2010 at Manchester Championship Dog Show, again with a good entry of quality dogs. My best of breed winner then being placed second in the hound group. I also judged the breed at open show level along with other hound breeds. I have judged the hound group and best in show at open show level.
Ridgebacks are a huge part of my life and have been for many years. I am totally committed to this amazing breed and I consider it an honour to have judged at the 20th Anniversary Belgium Rhodesian Ridgeback Club Show 2012.
I look forward to any and all future endeavours regarding judging both here and overseas. It has become as big a part of the showing scene for me as the exhibiting itself. For anyone interested in having me judge at their show, please feel free to get in touch.
Belgium Championship Speciality RR Club Show 2012
The Best of Breed Winner - Chitonga Jara Jokhwe

The Best Bitch Winner - Thokoza Okosi

The Best Junior Winner - Kastor Kastors Home

Best Puppy Winner - Gondwana A Royal llngwe