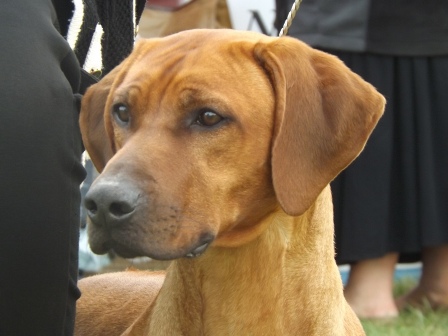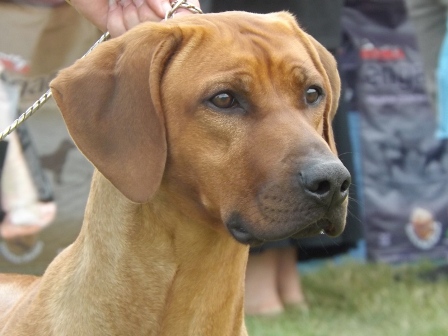 Kololi Star Of Walamadengie is a daughter of International Multi Champion Walamadengie Awesome and Pambili Pamoja. This was the first paring between these two which produced a lovely litter of 10 quality puppies.
Both Gordon and I were exited about the fact that we were at long last we were going to have an 'Awesome Daughter'. On the day of choosing we were like any new parents awaiting an addition to their family. Excited was an understatement!
Kololi was the puppy bitch of our choosing. Her name 'Kololi' means a lot to us as 'Kololi' is the Paradise in Gambia that we have spent many holidays with our family and friends for many good years.
Kololi is a very laid back girl, with a happy outlook on life. She does all that's asked of her with a wag of her tail. Always eager to please. She has settled well into our ever growing family and her best friend is her Auntie Paris.
We would like to thank Louise & Alan for rearing such a contented girl and entrusting her to us. We has done us proud here at home 'and' in the show ring with her collection champion titles.