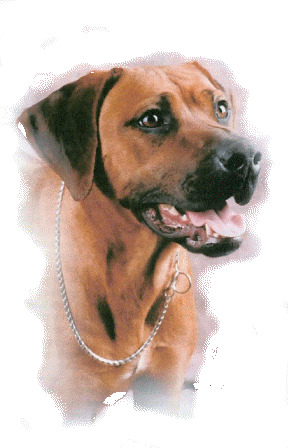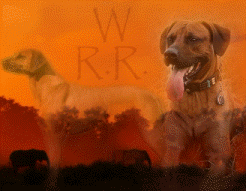 <![if !vml]>

<![endif]>
<![if !vml]>

<![endif]><![if !vml]>

<![endif]><![if !vml]>

<![endif]><![if !vml]>

<![endif]>
We first saw Tiara as a ten day old puppy when we had visited Peter and Liz Nicholson of the Trendsetter Kennels. Liz asked us if we wanted to see her ten day old litter of puppies. Trendsetter Czar Of Russia was the sire of the litter and the dam was Trendsetter Lisha.
It was love at first sight, Gordon held her in his hands and was blown away by her beauty. We had no intention of adding to our family at that time, but as I watched Gordon talk of "the special puppy " on our journey home I knew exactly what he would love as his soon to be birthday gift from me. I called Liz and Peter and asked if they would consider letting us have her, as I knew they had been intending that she remain with them. After a few anxious days I had my answer, she could come to the Walamadengie Kennels and be part of our family.
The next step was to choose a name for our girl, and Tiara seemed a fitting name for her as we had every intention of her wearing a crown, or Tiara. The journey to bring her home will always remain in my mind as normally when we have a new family member they have been born here and so this was a different way, we were now the prospective new owners going to collect their new addition and with that came all the excitement. I held her on my knee as we journey home, looking at her gorgeous face in wonderment. We were proud new parents!
Tiara did well in the show ring, at her very first show (which was a Championship show ) she took Best of Breed and a point toward her Junior title as well as her full championship title. She went on to become a junior champion and to date is only two points away from her full Champion title, something we shall strive to seek after her maternal duties are over. In the home Tiara is a quiet girl, content in just being with her family, she never seeks trouble and is never naughty, well apart from stealing the odd egg or two off the worktops !. Yes Trendsetter Tiara Of Walamadengie is a girl we are delighted to be owned by and we are still blown away by her beauty on a daily basis.
Trendsetter Tiara
at Walamadengie Jnr Ch